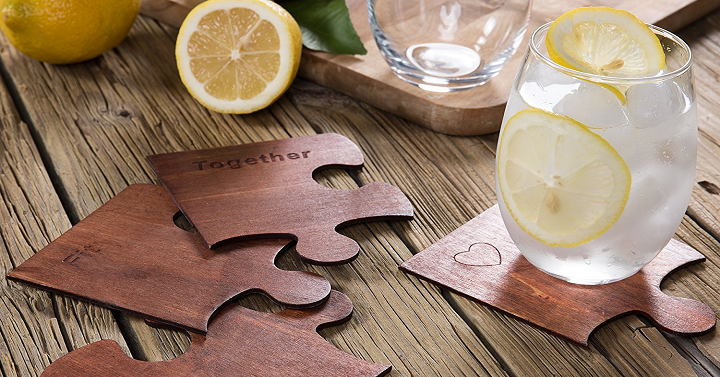 PROTECT YOUR TABLES, COUNTERTOPS, AND OTHER VALUABLE FURNITURE – This unique design is something kids will want to use. You can enjoy knowing that your family and guests will love using these coasters to help protect your valuable furniture.

THESE COASTERS ARE A PERFECT GIFT – These coasters are a great gift. They are a perfect gift for just about anyone and occasion. Need a unique gift for those close to you, or those you are only slightly acquainted to? These coasters are fun and will provide hours of enjoyment while providing a valuable functional use.

THESE COASTERS ARE A UNIQUE ICEBREAKER – These coasters provide a great conversation starter. They are perfect for those situations when people are meeting each other for the first time. They are a great way help alleviate that initial "awkward silence". Their neutral nature are likely not to offend anyone.

THESE COASTERS CAN PROVIDE MULTIPLE USES – Assemble them and you have and oversized coaster that can be used under a vase or planter. Assembled they can be used under a lamp or other items that normally rest directly on your furniture. They can be used at home or in a more public setting like a coffee house, office, hotel, or restaurant. These coaster provide a touch of class where disposable cardboard coasters may prove to be just a bit tacky.

REUSABLE AND ECO FRIENDLY – These coasters are reusable rather than disposable. They are made from sustainable Poplar wood. Easy to clean, just wipe with a damp cloth and towel dry.
Prize:
Wood Beverage Coaster Set, 4 piece featuring an interlocking puzzle design. FNR
Ends:
February 9, 2018 11:59 PM PST
Limit:
Restrictions:
ENTER GIVEAWAY