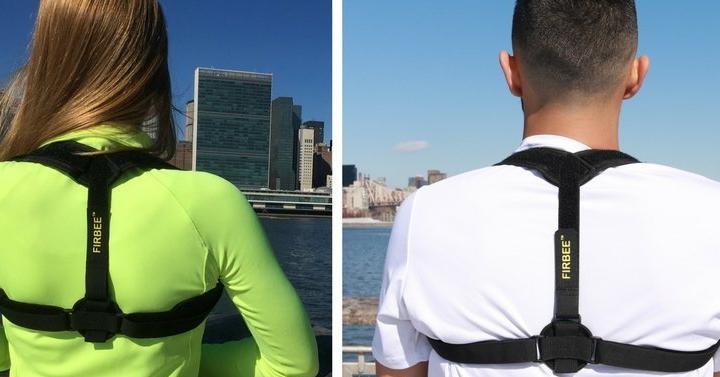 ✅ NO MORE SLOUCHING & BACK PAIN: Slouching while sitting for long hours or doing daily tasks are common causes of neck and back pain; Our unisex posture corrector for women & men is designed to straighten up your back!

✅ FIX YOUR POSTURE FOR GOOD: Our Posture Corrector will train your muscles to naturally keep your shoulders back to maintain better back posture.

✅ INVISIBLE UNDER CLOTHES: Don't feel self-conscious about wearing our posture brace! The adjustable design is discreet enough to wear under your blouse or shirt. You'll forget you're wearing the posture corrector!

✅ IDEAL FOR WOMEN & MEN: Our back posture corrector for women & men promotes long term muscle memory, so even after you remove it – you'll still be standing straight up tall!

✅ 100% SATISFACTION GUARANTEE – If you're not impressed with your results along with absolutely loving it we will refund your money. We want you to be 100% SATISFIED with your posture brace!
Prize:
Posture Corrector for Women & Men - Adjustable Posture Brace for Slouching & Hunching | Invisible Back Support for Back Pain Relief | Shoulder Brace Designed to Enhance Posture
Ends:
June 18, 2018 11:59 PM PDT.
Limit:
Restrictions:
ENTER GIVEAWAY