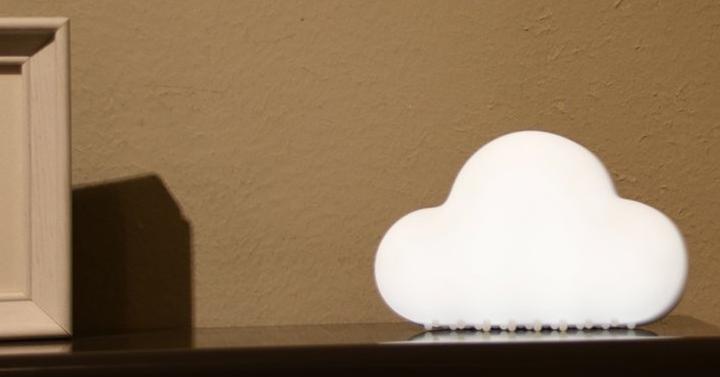 ACCOMPANIED ALL TIME : Soft Cute and warm lights, Neither too bright nor too dim, to accompany you nightlights dusk to dawn. Night light for baby to sleep with . Perfect for children, olders, men and pregnant women who need to get up at midnight. NEVER DARKNESS !

UBIQUITOUS LIGHT: Minimalism portable design, wireless and rechargeable battery. You can use magnet accessories to hang in any room, hallway , bathroom, kitchen. Even hanging in your fridge, as a lighthouse in the darkness to guide hunger you to find food.

EXCELLENT SMART MODE: You can wake up the cloud night light in darkness for 1 minute by clapping your hand or tabbing on it when putting it on auto smart mode.

LONG SERVICE LIFE: Mini cloud night light LED has high quality, light weight, low power consumption and long lifetime.

MONEY BACK GUARANTEE: Add to your cart without hesitation as we provide 90 days money back guarantee and 12 months replacement warranty,please enjoy life-long free services from our service when problems with LED night light.
Prize:
LED Night Lights for Kids Baby Nursery Infant Toddlers Nightlights Touch Sensor Portable Automatic Decorative Wall for Child Bedroom USB Charger White Yellow (yellow)
Ends:
February 5, 2018 11:59 PM PST.
Limit:
Restrictions:
ENTER GIVEAWAY