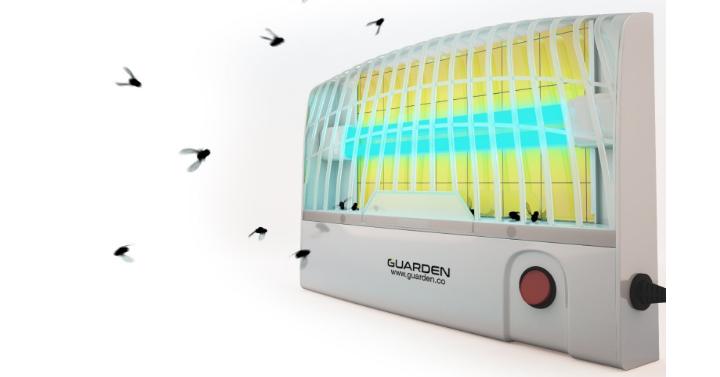 ⚡ SILENT ELECTRONIC BUG ZAPPER ⚡ Unlike other indoor gnat and fly killing lamps, the Silent Strike combines UV attracting light with ultra-strength fly paper to create a fly, mosquito, gnat and moth free home for you and your family.

⚡ ULTIMATE STRENGTH FLY AND MOSQUITO PAPER TRAP ⚡ The Silent Strike bug killer kills flying insects fast, with no disturbing zapping sounds, it quietly clears your whole home from flying pests.

⚡ QUICKLY GET RID OF HOUSE FLIES AND GNATS ⚡ Don't waste hours hunting house flies, spraying fruit flies, whacking mosquitoes or chasing gnats. Just plug in the Silent Strike Bug Killer for instant protection for you and your family.

⚡ HIGH IMPACT INDOOR FLY KILLER MACHINE ⚡ Powerful enough to clear the largest commercial kitchen of all flies, these powerful fly killers are small enough for home use, quiet enough for the bedroom and release no toxic chemicals so can safely be used in the kitchen!

⚡ BEST FRUIT FLY TRAPS FOR KITCHEN ⚡ Quiet, easy to clean and simple to install, the Silent Strike sticky paper bug trap is the most effective fly paper bug catcher for homes and kitchens.
Prize:
Indoor Fly and Gnat Trap - Kill Flies, Mosquitoes, Wasps and Gnats Silently with this Plug In Flying Bug Insect Pest Killing Machine - Sticky Gnat, Fruit Fly and House Fly Killer with UV Light
Ends:
February 27, 2018 11:59 PM PST or when all prizes have been awarded.
Limit:
Restrictions:
ENTER GIVEAWAY