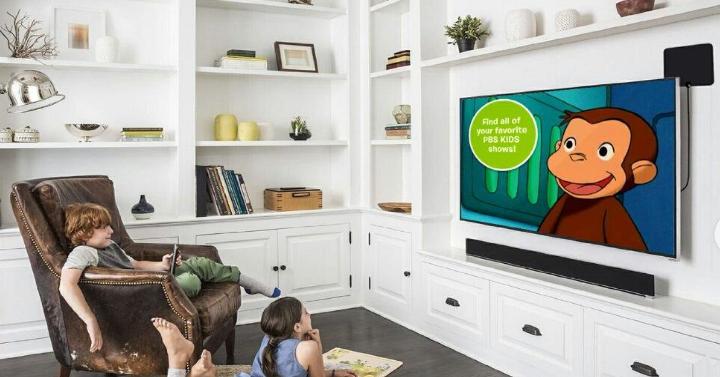 ♡WATCH FREE DIGITAL CHANNELS on the go– On your HDTV, tube TV, LCD, LED, projector etc. – With paper-thin antenna and TV converter box, you get multiple output: HDMI, composite, coaxial and RCA – With the LCD screen you will always know what channel you are on. You can go to antennaweb.org and type in your zip code. This will show you where the broadcast towers near you are located.

♡MULTI LANGUAGE MENU: multi-language channels,subtitle and audio output for tourists. Auto and manually scan all available TV channels.

♡DAILY or WEEKLY RECORD: Get to leave in the middle of your program? Just Push RECORD/PAUSE – Not going to be home to watch your favorite show? Just SCHEDULE it with "Daily", "Once" or "Weekly" mode for recording to an external hard drive.

♡USB MULTIMEDIA PLAYER: Plays Divx, AVI, MKV, MPEG-2, MPEG-4, H.264/AVC, VOB, MOV, FLV, and VC-1

♡What You Can Get: NUNET ATSC Digital TV Converter Box, Wireless Remote Control, 5ft HDMI Cable, Composite Cable, Paper-thin Antenna with 10 ft Premium Cables and Coaxial Connectors, User Manual
Prize:
(2017 Version) HD Antenna ATSC Converter Box HDMI Out Digital TV DTV w/ 35 miles Flat HD Indoor Antenna, Coaxial Out / Composite Out / USB Daily or Weekly Schedule Recording Multimedia Playing
Ends:
December 6, 2017 11:59 PM PST or when all prizes have been awarded.
Limit:
Restrictions:
ENTER GIVEAWAY