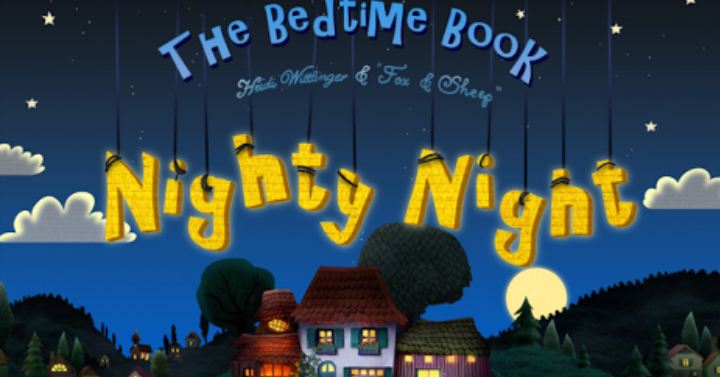 Head over to Google Play or iTunes and download the Nighty Night Bedtime Story App for FREE!
Nighty Night" is the perfect App for a daily go-to-sleep ritual with sweet music and elegant narration.
This App has been downloaded over 2 Million times and is a great success worldwide!
Watching all the animals go to sleep is a lovely way to set the mood for bedtime. The interactive bedtime "Nighty Night" is brought to you from Oscar-Nominee Heidi Wittlinger (2002, best animated short) who put a lot of passion and effort in constructing little sets made of paper and combining them with 2D illustration and animation.