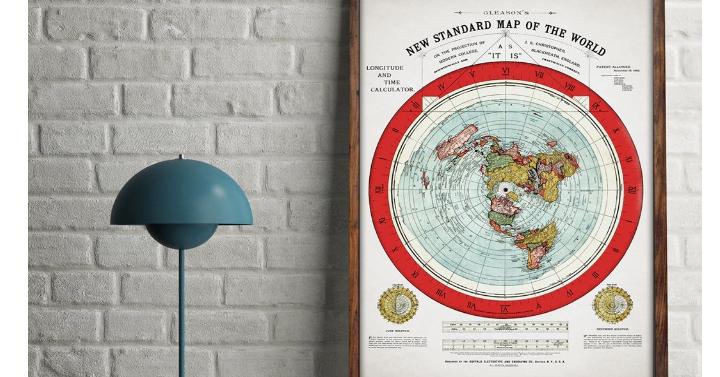 CORRECT – Detailed Flat Earth Map – The Only True Map – Scientifically Correct in Every Way. Proudly Printed in the USA.

HISTORICALLY ACCURATE – Created by Civil Engineer and Cartographer Alexander Gleason

RESTORED – Unlike other Gleason Maps Sold on Amazon. We Removed all Markings That Were Not In the Original 1892 Print

FREE EBOOK – You Get the 1881 eBook Birley Rowbotham Samuel – Earth Not a Globe – Zentetic Astronomy in Universal PDF Format When You Order Today. It's Beautifully Reproduced With All 303 Pages and Dozens of Detailed Illustrations

SPECIAL BONUS – You Also Get the Rarely Seen Alexander Gleason 1893 TIME CHART Patent PDF if You Order Today
Prize:
Flat Earth Map - Gleason's 1894 New Standard Map Of The World - 24" x 36" Poster - Includes FREE eBook - Zetetic Astronomy by Samuel Rowbotham
Ends:
July 7, 2017 11:59 PM PDT or when all prizes have been awarded.
Limit:
Restrictions:
ENTER GIVEAWAY