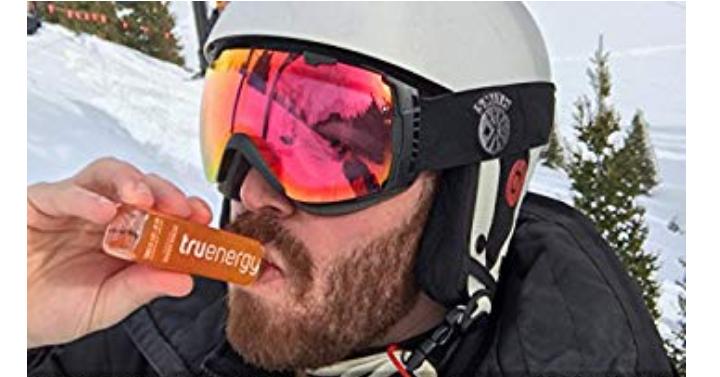 Increase Energy & Endurance with Next Level Nutrition: Blended with green energy and natural antioxidants from green tea extract and green coffee bean, this sports energy shot will help you reach next level performance. Whether you are an elite athlete in need of a healthy pre workout drink or a weekend warrior looking for a clean energy drink, TruEnergy will help you Crush Your Day!

Improve Focus and Clarity for Peak Mental Acuity: Packed with all 8 B-Complex Vitamins (including Folate, B6, and B12), TruEnergy helps boost memory, concentration, and mental alertness. With optimal brain health a top priority, our healthy energy shot also fights harmful free radicals and cognitive decline with Vitamin E while supporting better vision with Vitamin A.

Accelerate Hydration with Natural Electrolyte Replacement: Enhanced with nature's rehydration drink, coconut water for its natural electrolytes and refreshing taste, our Healthy Pre Workout Energizer is formulated with clean ingredients to boost energy while also promoting overall health and wellness.

Formulated with Real Ingredients For Optimal Performance: As we know athletes of all levels care deeply about the ingredients they put into their bodies, we wanted to formulate a healthy sports energy shot that was fitting for every occasion. TruEnergy Sport Shot is Vegan, Non-GMO, Creatine Free, and contains No Gluten, Dairy or Soy.

Naturally Flavored and Sweetened for Refreshing Great Taste: The TruEnergy Pre Workout Drink sets a new standard for energy drinks and shots in sports nutrition with its amazing taste from all natural flavors and real sweeteners like Stevia Leaf Extract.
Prize:
Tru Energy Drink, Green Tea Energy Shot Plus B-Vitamins and Electrolytes, Citrus Mango, 16-Pack
Ends:
September 5, 2018 11:59 PM PDT or when all prizes have been awarded.
Limit:
Restrictions:
ENTER GIVEAWAY