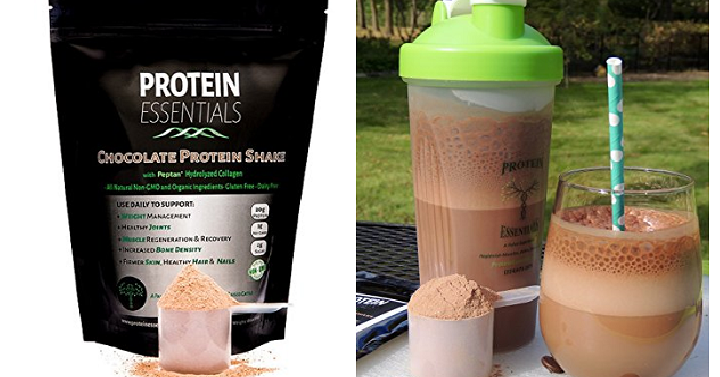 DELICIOUS CHOCOLATE COLLAGEN PEPTIDE SHAKE: 20 grams of highest quality pasture raised Peptan® collagen protein per low calorie serving.

ALL NATURAL NON-GMO & ORGANIC INGREDIENTS: No gluten, non dairy, no whey, no fillers. Healthy, satisfying clean protein shake for breakfast, lunch, snack, pre & post workout supplement

IMPROVE YOUR HEALTH: Collagen proven benefits include improved bone health, healthier skin, hair & nails, increased joint health, and stronger connective tissues. Peptan® is the world's leading collagen peptides brand.

LOW CARB, LOW SUGAR, LOW CALORIE: Only 3 grams of net carbs & 2 grams of sugar per 95 calorie serving; Paleo & Keto friendly

NATURAL, SAFE & EASY TO USE: Processed in an ISO 9001 facility & tested for purity to ensure you receive a safe, ultra-pure collagen product every time.
Prize:
Chocolate Collagen Protein Powder w Premium Peptan Peptides Hydrolysate (21oz.) All Natural, Non GMO, No Gluten or Dairy, Paleo Friendly Shake by Protein Essentials
Ends:
January 20, 2017 11:59 PM PST
Limit:
Restrictions:
ENTER GIVEAWAY