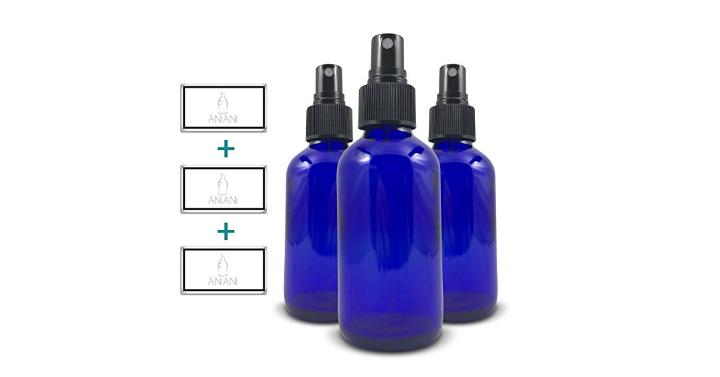 ☆ Great for Beauty Products like essential oils, floral water, hair treatments, hair spray, facial serum, astringent and other cosmetics. Great for use in the bathroom. 4 oz size makes bottles great for storing in sink cabinets, mirror cupboards, etc for quick and easy access when you need.

☆ Ideal for storing and spraying perfumes, colognes, essential oils, floral waters, hydrosol and other fragrance fluids. 4-oz size makes bottles super portable so you can bring them anywhere you need. Fits in a purse and even your pocket and spray easily.

☆ This glass bottle is a great addition to any medicine cabinet and quick access in emergencies. Spray alcohol on a cut quickly! Store medications, cough syrup, liquid vitamins, rubbing alcohol, throat spray etc. Spray nozzle gives quick and easy application on the go.

☆ Great for use in your kitchen cabinet. Store extracts, food coloring, sweetener, concentrates, apple cider vinegar etc. Spray nozzle makes for quick and easy use so you can add a touch of flavor conveniently.

☆Cobalt blue color of the bottle protects any liquids inside that are sensitive to degradation from light. Keep everything you store in the bottles safe, secure, and untampered with. Will keep everything you put inside as fresh as possible.
Prize:
Empty Blue Glass Spray Misters - 4oz Refillable Bottle is Great for Essential Oils, Organic Beauty Products, Homemade Cleaners and Aromatherapy with a Black Fine Mist Dispenser - 3 Pack of 4oz Bottles
Ends:
January 22, 2017 11:59 PM PST or when all prizes have been awarded.
Limit:
Restrictions:
ENTER GIVEAWAY