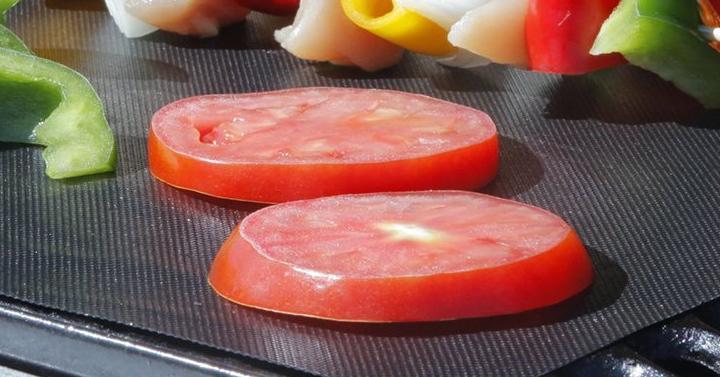 Cleaning is Like a Effortless Breeze—-The worst part of grilling comes when it is time to clean up. When you get done using this mat, you are always shocked to find out that no food has spilled over to the grill. Washed with dish soap and water or just wiped it down with a kitchen towel then toss it in the dishwasher. Done!!

Taste is The Pursue of Every Grill Lover—-Finally saying goodbye to the burnt taste! The taste of whatever meal you prepare with this grill mat is always preserved. Beenus grill definitely retains moisture of food, makes it even tasty and healthy. Yummy!!!

Perfect Fit for Different Kinds of Grills—-The grill mat fits perfectly in all kinds grills,charcoal, gas, electric…When needed to use a different one, so just cut it up

Heat Transfer Makes You Get Michelin like Grill Marks—-Even can set on coals to heat at about 500 F makes steaks well cooked and not burnt. This mat got the heat passing through the mat and onto both sides of steak evenly.

Healthy way for BBQ—-Beenus BBQ grill mats are made from PTFE (Poly Tetra Fluoro Ethylene) -high temperature resistance(500F) while non-toxic for sincerely care to your healthy. Your health is our most concern!
Prize:
Grill Mats Easy to Clean Non Stick Reusable from BEENUS BBQ Grill Sheets Pad FDA Approved PFOA-Free Baking Mats Sheets Pad Barbeque Sheets Mats Grill Accessory 15.75 x 13 Inch Set of 2
Ends:
July 20, 2017 11:59 PM PDT.
Limit:
Restrictions:
ENTER GIVEAWAY