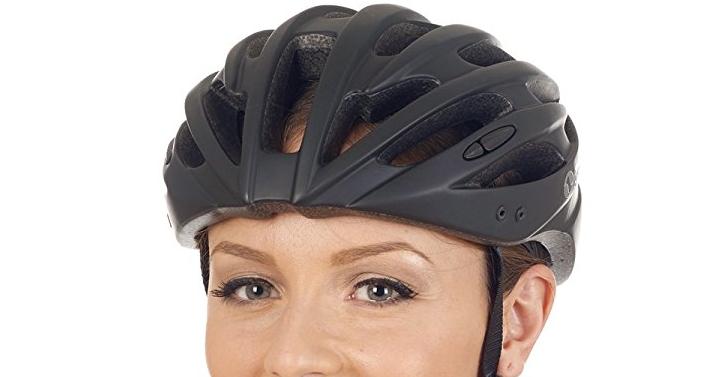 SAFETY meets LOOKS – Discover a high quality helmet that looks and feels great on your head. Subtle and elegant it's large enough to protect you but slim enough to look good. Constructed with Team Obsidian's advanced IN-MOULD Technique, our bicycle helmet is like no other. DURABLE, FEATHER LIGHT and WELL VENTILATED, it is the only companion you and your bike will ever need.

SHOCK ABSORPTION TECHNOLOGY – We made NO compromises on Safety and Comfort. You get a Solid Construction, Great Ventilation and all in a sleek matte finish. Our state of the art cycle helmet, made with reinforced skeleton and our in-mould technology, is constructed to ABSORB shock and PROTECT the head in the case of even severe accident.

BUILT WITH COMFORT IN MIND – 22 MASSIVE air vents for an outstanding airflow across the head. Weighing only 0.6 lb in Size S and 0.63 lb in Size M/L. We kept the weight to an absolute minimum without sacrificing safety, through our reinforced design. The overall experience is completed with the detachable visor, washable pads and cushioned chin straps.

A HELMET THAT ACTUALLY FITS – You can choose between 2 sizes: S and M/L. Each size is equipped with our patented adjustable system which adjusts vertically and horizontally for a tighter, snugger fit. Trust us once you try it you'll wonder how you lived without it.

LIFETIME MANUFACTURER WARRANTY against defects and a PERFECT FIT GUARANTEE ensures you can order knowing that if it doesn't fit right we'll replace it immediately or refund your money. Take advantage of this risk-free purchase and invest in your safety…and your looks.