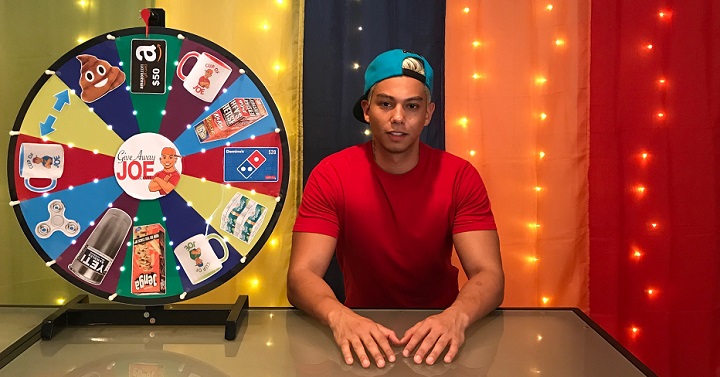 Today's Spin The Wheel game features:
Chance to win two prizes (ARROWS)
"Cup of Joe" Coffee Mug (3 chances to win)




To enter the Spin The Wheel live giveaway, make sure you LIKE @GiveawayJoe on Facebook. Then, I will post the widget below to enter each spin giveaway. You will need to follow on Facebook as I tell you when to enter each spin. This page will update a total of 5 times (one time for each spin). I will announce when to refresh this page to enter each spin, and the winner will be announced live on Facebook. If you have any questions, please take a look at the Spin The Wheel FAQ's. Good luck and have fun!!!
Here is the widget to enter Spin #5:
Spin The Wheel – 6/14/2017 – 5th Spin